School Tuition
Working together to help your student's achieve their potential
Our School Tuition support provides school with a personalised package, to suit their individual needs. Whether you are looking for 1 to 1 or small group catch-up support or individual support for focused groups of children, your School Link Manager will help assigned our tutors who will best meet your needs. Head over to our Primary or Secondary page to view our Tutors. 
As well as supporting a schools academic needs, we also provide mental health support with children's mental health through our trained children's counsellor. 
Our schools trust us as we provide them only thoroughly vetted, qualified teachers who are driven, organised and genuinely care about their students.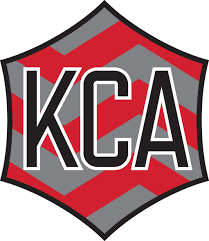 Kempston Challenger Academy
St John Rigby Primary Catholic Primary School
How we can support your school
Experienced, Qualified Teachers
We only use qualified teachers for our tuition who have been carefully selected based on their skills, experience and desirable traits that make them a fantastic teacher.
School Liaison Contact
Your school will be assigned a school liaison contact will help arrange all lessons and be your 1 point of call for all aspects of your tuition needs, reducing the impact on your staff's time and resources.
Thorough Safer Recruiting
 The safety of our students is our top priority. Therefore, all teachers undergo face-to-face interviews as well as thorough safeguarding checks which include enhanced DBS, prohibition checks, ID and cert checks and 2 references. 
Trackable Progress
Our tutors provide written feedback for every lesson ensuring you are fully informed and aware how your students are meeting their targets. 
Easy-to-use, Secure Online Platform
We use The Lesson Space as our online learning platform which provides an easy, safe learning space for your students.  
Competitive Rates
We pride ourselves in providing you with the very best teachers at a competitive rate.